Is your team in the hunt? Does your team have a chance? Vegas has the most recent World Series winner odds looking like this:
Boston Red Sox +333
Houston Astros +350
Los Angeles Dodgers +650
Chicago Cubs +850
Cleveland Indians +850
New York Yankees +1000
Atlanta Braves +1200
Oakland Athletics +1400
Colorado Rockies +1600
Milwaukee Brewers +1200
St. Louis Cardinals +3500
It's hard to bet against the Red Sox, they have such a complete team with a strong pitching rotation, power hitters and small ball hitters. One of the greatest all around teams I think the Major Leagues has seen in decades. Obviously my pick to win the World Series. The Red Sox will obviously give you the smallest payout though being the favorite.
If youre looking for a value bet, the Atlanta Braves at +1000 is intriguing to me. Some of the best young talent in the Majors is on this team with Ronald Acuna, Ozzie Albies and Touki Toussaint.
The Braves bullpen is the only thing holding them back from being a real strong contender. This team puts up lots and lots of runs. They haven't been bitten by the injury bug yet this season either, so no player is on injury watch. A healthy young team who can really do some damage to opposing pitchers.
Here's a dark horse value bet for you. The Milwaukee Brewers at +1200. They have a solid grip on the National League wild card spot. Up three games at the moment and playing really well lately. If they continue the hot play, they might have a good chance of surpassing the Cubs and actually winning the NL Central. Christian Yelich has been swinging a hot bat as of late as well, bringing up his average to a beautiful .313, 101 runs, 30 HR, and 89 RBI.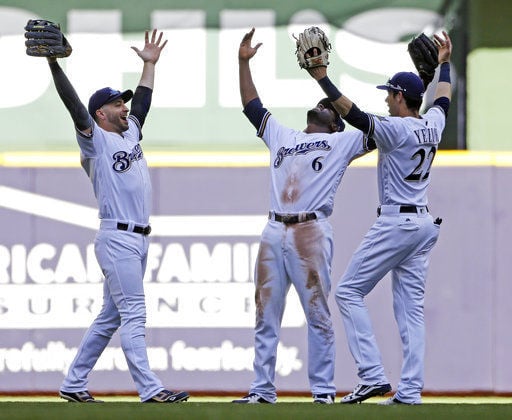 One name flying under the radar this season is Josh Hader. He has been one of the most solid guys coming out of the bullpen this season. The Brewers bullpen is stout. between Josh Hader and Jeremy Jefrries, if they have a lead late in a game, one of those two is likely to make sure it stays that way. +1200 for the Brewers is a fun value play for me. I'm not expecting them to win the World Series, but I'm not guaranteeing that they wont either.