Even for the fair weather soccer fan, this is one hell of a matchup and is must see TV. Mohamed Salah the Liverpool squad are traveling to Stamford Bridge in one of the best matches this season to try and take on Chelsea. Before Saturdays league match though, Chelsea will actually be traveling to Anfield to play against Liverpool in the Carabao Cup. Two meetings in one week between these two teams is pretty exciting, especially if you're a supporter of either Chelsea or Liverpool.
Chelsea's manager Maurizio Sarri has come out and publicly stated that even he knows his team is "a step behind" league leaders Liverpool.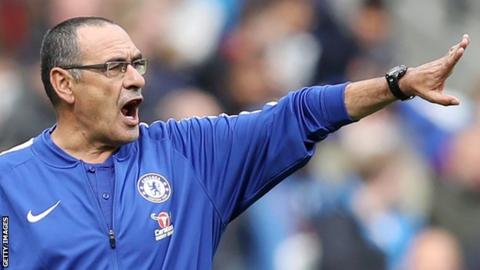 "We have to work. We need to improve and then maybe in one year we will be at the same level as Liverpool." Chelsea is stacked with talent that includes Oliver Giroud, Eden Hazard and Marcos Alonso to go along with other incredible athletes. Unfortunately for Chelsea, Liverpool is equally stacked with superstar names including Mohamed Salah and Roberto Firmino.
Liverpool is currently sitting at the top of the table in the English Premier League, followed by Manchester City and then, you guessed it, Chelsea.
In the league matchup Saturday, it's critical for Chelsea to slow down Liverpool and not let them take a strong hold on the league standings. In their last 4 league matches against Liverpool, Chelsea holds a 1-1-2 record. That should give Chelsea fans a little breathing room and reason to believe they could bring the win on Saturday. Liverpool has won their last five matches against some pretty tough competition including Tottenham and PSG.  Chelsea has won 4 of their last 5, it might be a sign of concern that they haven't played any real powerhouses yet though and had to settle for a draw against West Ham last weekend. If Chelsea can keep control of the ball and make clean crisp passes instead of some sloppy play we have seen lately, I think they win this matchup. Although, I don't think they will control the ball, with lots of passes intercepted, I see Liverpool winning this matchup 2-1